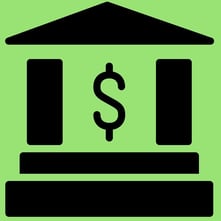 The Reserve Bank has cut the official cash rate (OCR) to a new all time low of 2.0 per cent, but borrowers are set to see little saving.

Governor Graeme Wheeler lowered the benchmark rate by 0.25 percentage points, saying the New Zealand dollar needed to come down.

The OCR usually has a direct impact on the interest rates on mortgages and deposits, especially those which are floating or fixed for a short time.


"On the deposits side, we have five times as many customers as those with home loans," ANZ New Zealand's chief executive said.

"Lifting term deposit rates will help customers grow their savings."

At the start of the week ANZ's chief economist Cameron Bagrie warned borrowers were unlikely to see much of the expected interest rate cuts, while John Key urged the banks to pass on the full amount.

Despite a rampant housing market, the Reserve Bank has been failing to meet its target of keeping inflation at close to 2 per cent.

The consumer price index - the measure of household inflation - rose 0.4 per cent in the year to June 30 and it could drop close to zero with a recent fall in petrol prices, boosted by a strong New Zealand dollar.

In a bid to weaken the dollar - which would make most goods more expensive and boost inflation - the Reserve Bank signalled at the start of July that it was prepared to cut the OCR further and faster than expected.

A chart provided by the central bank on Thursday suggested that in the coming months the OCR would be cut to 1.75 per cent in the coming months.

"Our current projections and assumptions indicate that further policy easing will be required to ensure that future inflation settles near the middle of the target range," Wheeler said.

His wording is an unusually strong hint that the OCR will drop further.

Wheeler also said the New Zealand dollar "needed" to come down against the currencies of its major trading partners, but when the announcement was released, the opposite happened.

The New Zealand dollar immediately jumping against the US dollar, climbing almost 1c to just under US73c.

The New Zealand dollar also climbed sharply against the Australian, British and European currency.

ASB chief economist Nick Tuffley said he continued to expect that the Reserve Bank would cut interest rates again in November, however there was a risk that the bank may go further, or act faster.

"Weaker than expected data or persistent [New Zealand dollar] strength could bring easing forward to September," Tuffley said.

"In addition, the risks remain skewed to a lower OCR than 1.75 per cent, particularly if the [New Zealand dollar] persists above the [Reserve Bank of New Zealand's] (new) assumed level."