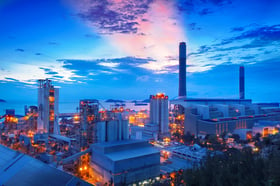 After many requests, we have delivered!
Watch our on-demand webinar - How to Find and Perform Manufactured Growth Opportunities, where you'll learn how you can grow your investment portfolio through renovation and manufactured growth property.
During this recorded webinar we will be showing the major features and benefits of our property investment tools that can help you source discount property that will allow you to produce equity through renovation and manufactured growth.
The webinar includes:
Search and analyse hundreds of heavily discounted properties using our powerful and unique property investment tools.
Target motivated vendors who want their property sold quickly and may be far more negotiable on the price that the usual seller.


Instantly assess the estimated value of the deal, so you can accurately ascertain if there is an equity gap between market value and purchase price.


Complete your research and due diligence with ease using the very latest data and property trends.


Put search criteria and buying rules in place then let the discounted deals come to your inbox.


Live Q&A session
---
Recorded Webinar
---
Slide Deck
---