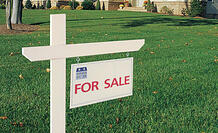 Many New Zealanders are banking on the price rises seen over recent years continuing into the future - and that's prompted a warning.

BNZ has released new research that shows 62 per cent of Kiwis think house prices in their area are now too high.

But that does not stop them expecting the upward trajectory to continue.

Overall, New Zealanders expect house prices to increase 21 per cent over the next year, well up from the 12.7 per cent recorded by QV in October.

Non-property owners have even higher expectations, forecasting house prices will increase 25 per during the next year.

People expect house prices will increase an average of 43 per cent in the next decade, and an average of 56 per cent during the next 20 years.

David Bullock, BNZ's acting director of retail and marketing, said it was important that people did not have unrealistic expectations of continuous house price increases.

"When it comes to rising house prices, people are very optimistic if they are banking on continuous price hikes well above average. It's unlikely that housing will increase in value by as much as 21 per cent in the next year and nor would this be a good outcome for New Zealand. It's also concerning if New Zealanders are planning their financial futures based on these sorts of predictions.

"It's worth pointing out that rising house prices only make homeowners wealthy on paper. If you are selling and buying in the same market, then large profits are unlikely unless downsizing or significantly changing location," he said.

Throughout the country, people think house prices are too high.

"Our research also found only one in three think it's a good time for people to buy their first house. Yet more than three-quarters of people think it's a good time for people to save for their first home – so Kiwis' underlying affinity with home ownership doesn't seem to be shifting, it's just about how and when you get into the market," Bullock said.

The research found that nearly a quarter of non-property owners are planning to buy a house in another region and move there, and one in five non-property owners are planning to buy somewhere other than the region they live in and rent it out.

"Applied to Auckland, that would mean that 300,000 Aucklanders - a city almost the size of Christchurch - are actively considering moving out – this helps to explain some of the pricing pressure throughout provincial New Zealand," Bullock said.

"Only six months ago we were talking about the impact Auckland's housing market was having on neighbouring regions such as Waikato and the Bay of Plenty and now we are seeing this flowing into other regions further afield."

A further 12 per cent of New Zealanders are planning to cash up and sell their house to take advantage of the high prices.