Renovating an investment property can be a profitable investment when done strategically.
It has become a popular choice of property investment to add value to a property portfolio, particularly for those who can do the work themselves.
This infographic lists the top 3 highest renovation suburbs in each region by dwelling type and number of bedrooms right now.
The data is taken from our latest Highest Renovation Suburbs Report.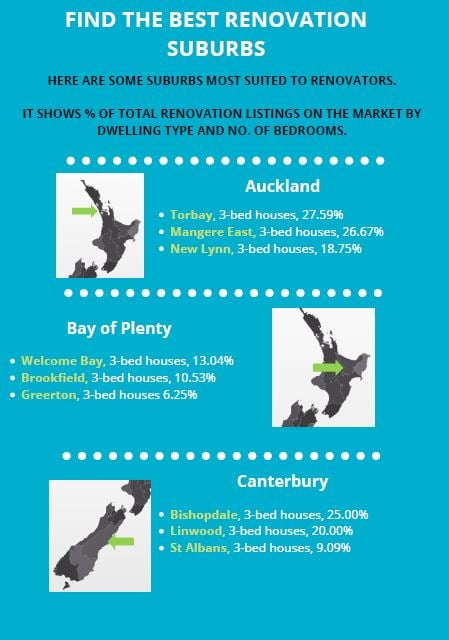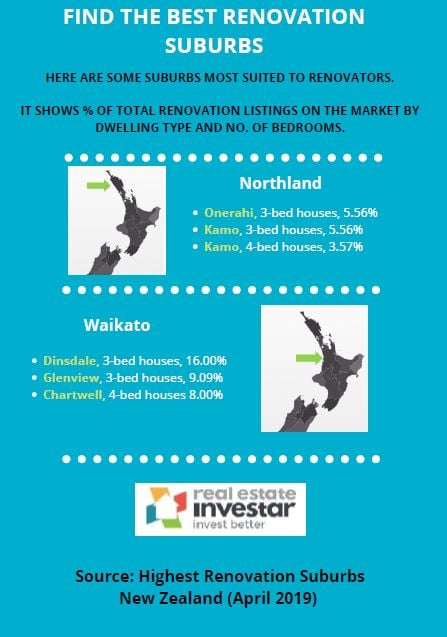 Learn how to find renovation opportunities in your chosen area by watching our on-demand webinar "How to Generate Big Profits through Renovation Projects" from 6th March 2019.
If you have any questions or would like to book in for a free 15-20 minute Renovation Consultation to see how we can help you find a renovation opportunity using Real Estate Investar's Pro Membership, please click here to register your interest.