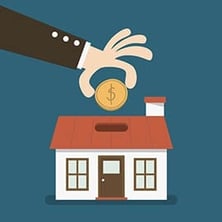 Auckland's property market remained solid last month amid fears it was stalling.

Major agency Barfoot and Thompson says both its median and average house sales prices were "rock steady" with the previous month, which was unusual as they usually took a dip during the holidays.

However, the number of sales fell 12 per cent on the previous month, the lowest for five years, despite a healthy number of new listings.

Barfoot, which commands about a third of the Auckland market, said its median sales price in January was up 0.8 per cent to $846,500, while the average of $913,938 was flat compared with December.

Annually they were up 11.4 per cent and 12.6 per cent respectively.

The average can be pushed higher by a surge in higher-priced properties.

Peter Thompson, the agency's managing director, said caution should be used in trying to read too much into the data for January.

"The market is still regaining momentum from the holiday break and it can lead to statistical anomalies."

A contributing factor to January's prices was that nearly a third of all homes sold went over a million dollars, a greater number than normal.

"What has come through across all price segments is there were no obvious signs prices were under great pressure to fall."

Jonno Ingerson of property researcher CoreLogic said in a blog this week that it was clear LVRs were having an effect on borrowers.

Auckland investors also appeared to be turning to smaller, cheaper centres in the North Island, instead of their pricier home town, Hamilton and Tauranga.

"Of course the big question is whether this is the beginning of a big crash or the bursting of the bubble. I think not," Ingerson said.

"My opinion is that within a few months potential purchasers will find ways around the lending restrictions, then low interest rates, high migration and a housing shortage will push values upwards again."