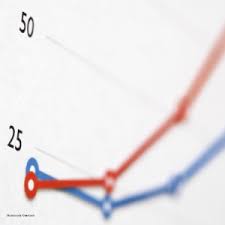 Planning to put your house on the market soon? Real estate experts say there are a number of common mistakes vendors make that can cost them serious money and slow the sale process significantly.
Skipping basic maintenance

Helen O'Sullivan, chief executive of property firm Ockham Residential, said it was important to take care of the basics.

"It amazes me when you go to see a property for sale and there's a broken paling on the balcony that has been left unrepaired or no one has taken the time to clean the gutters and there's a plant peeking over the edge," she said.

"There's a suspicion that is this the general level of attention to maintenance this building has received over the last 10 years? Do the basics, tidy up the garden, clean the windows. Present the house to its best advantage."

Colleen Milne, chief executive of the Real Estate Institute, agreed.

"The front of your home is the buyer's first impression so it pays to tidy it up, mow the lawn, sweep the entry to the home and, if you need to, paint the front door," she said.

"A mistake is to assume that buyers can see past items that need a lick of paint or they can see past the clutter, but for many this is actually not the case. Pay special attention to cleaning the kitchen and bathroom areas of the home as these areas often come under great scrutiny from buyers."

Spending too much on renovation


If you are renovating for sale, it is best to keep it simple and relatively cheap.

Milne says work needs to be handled carefully to ensure you don't spend more than you can hope to get back.
"Before engaging in any work on the property we would recommend talking to a real estate agent to assess if this would add value or if you would be spending time and money on something that would not increase the value of the property.
Sometimes buyers like the idea of being able to make changes to the property themselves, like carpet, curtains and paint."'

Daniel Coulson, Bayleys national residential manager, said a $5000 chandelier may not add any more value than a $300 light fitting.

Thinking everyone shares your taste

Along the same lines, don't go overboard with any trendy decorating.

"If we were all the same it would be a very boring world, but ensure your home appeals to the largest possible audience by depersonalising [it]," Coulson said.
"You want buyers to be able to imagine themselves and their family in your home, so make it is easy as you can for them."

Not knowing your market

It is important to know who might buy your house and make sure the property is presented with them in mind.

A house that might interest families could be made more appealing by landscaping work in the garden or a swimming pool but those things might put an investor off.

Not having open homes

Unless you have a really expensive property and you don't want people popping round just to check it out, it pays to have a few open homes.

"No open homes is a pain point for potential buyers wanting to get a look through," Nigel Jeffries, head of Trade Me Property, said.

Skimping on photos

Some vendors think they can save money by doing their own photography but in lots of cases they are wrong. Really good photos get more potential buyers through the door.

Jeffries said it was common to see poor photos or video with a property. "They're either really low quality, they're not of the best areas of the property or they don't show the property off to best effect."

Not de-cluttering

You might like to have all your stuff around you but potential buyers don't want to see it.

O'Sullivan said it was something that people did not consider but it was important to try to look at the house with fresh eyes and notice what a buyer would see.

"Is it the magnificent view and lovely garden or the 72 piece of furniture crammed around the edges of the room? You want people to focus on the space, not the contents of the space."

Not telling buyers where it is

Jeffries said another common mistake was to leave the address out of a listing. "It makes it really hard for potential buyers want to do their research."

Not using the right method of sale

Milne said vendors should be able to defer to their agent on what was the best way to get top dollar for their property.

She said a good real estate agency should provide a market analysis to guide price expectations.

"If a seller is not comfortable with one agent's price recommendation for the property then there is no harm in asking others to also provide an assessment."

The agent should also have strong marketing capability and be able to guide the seller as to which sales process would best suit the market conditions.

"In a buyer's market often a price would be included, whereas, in a seller's market auction is a popular method of sale.
It is a mistake to be set on one particular sale method when others may be better suited, so it is important to be open-minded and to understand what the real estate agent is recommending."