Real Estate Investar is excited to announce the launch of a brand new search feature, available in our Pro Membership: Suburb Median Listing Price.
You asked and we listened! This feature was specifically requested by members and allows you to search for the most affordable suburbs.
We can't wait for you to try it out!
NEW INVESTAR SEARCH TOOL
Investar Search Tool - Suburb Median Listing Price
This new Investar Search filter will allow you to instantly identify the most affordable suburbs to invest in!
You can now search for suburbs with a median listing price under $500,000 (or by any value you want to set).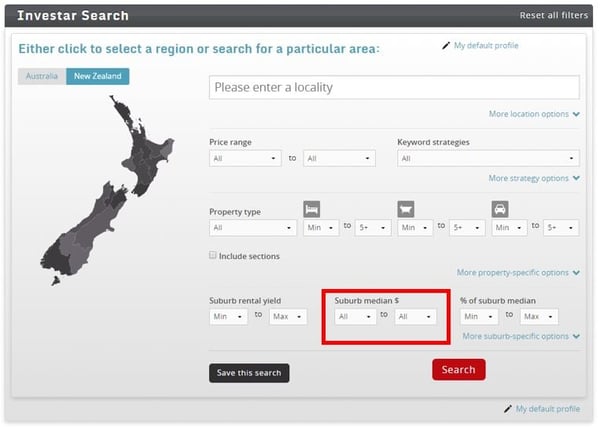 OTHER RECENT TOOL IMPROVEMENTS
Investar Search Tool - Removal of Sold Listings
Our Development Team has been hard at work reviewing our internal systems and improving the quality of listings.
New property listings are being updated more frequently and more sold listings are being identified and removed sooner to ensure you have the most current and up-to-date information.
My Valuer/Research Tool (Corelogic RPNZ) - Signature Comparative Market Analysis (CMA) Reports
Corelogic RPNZ allows you to add your own personal touches to any CMA report you create. Enter your target property address and select the Signature CMA Report to start creating your own customised report. Some of the new features of this report includes:
Adding title, recipient, date prepared and property address to Cover Page
Auto save

and resume
Add notes on comparable sales or listings
Select best property images
Add maps to show recent sales and

listings
Got any questions? Book in for a free 30-minute one-on-one demo and we'll walk you through the new tools in person!