Banks hit savers first when interest rates are falling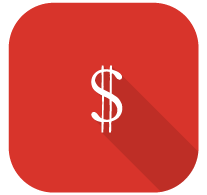 Falling interest rates: Good news for borrowers but not so good for anyone who is relying on money in the bank.

After the Reserve Bank's surprise move to cut the official cash rate to 2.25 per cent last week, banks were criticised for being slow to pass on the reduction to home loan customers.

But there seemed to be no such reluctance to cut the rates paid to those with money in the bank.

Kiwibank made the biggest term deposit rate cut, reducing its one-month rate by 55 basis points to 1.75 per cent for those with $10,000 to invest.


ANZ passed on just 10 basis points of the rate cut to its floating rate home loan borrowers but passed on the full 25 to many of its savings accounts. Its online savings account now pays 0.75 per cent. It did not change its term deposit rates.

TSB also dropped a range of deposit rates by up to 15 basis points and Westpac cut its term deposits by between five and 25 basis points. Its one-month rate now sits at 1 per cent.

Graeme Wheeler said he expected the full OCR cut to be passed on to borrowers.
DAVID WHITE/FAIRFAX NZ
Graeme Wheeler said he expected the full OCR cut to be passed on to borrowers.

Economist Shamubeel Eaqub said it was not unusual for banks to hit savers first.

A comparison of Reserve Bank data on average weighted floating home loan rates and those paid for six-month term deposits shows banks seem to have historically acted faster on cuts to savings rates and increases to home loan rates.

When the cash rate was 8.25 per cent in June 2008, the floating home loan rate was 10.69 per cent and the six-month term deposit was an average 8.45 per cent.


Then when the rate was cut to 8 per cent, home loans came back by 0.06 basis points but term deposits fell to 8.17 per cent.

In 2014, when the rate increased from 2.5 per cent to 2.75 briefly, deposit rates stayed flat while home loan rates ticked up.

Eaqub said the recent round of moves was a reflection of the pressure banks were under from the dairy sector and other risks to their profit.

"It's a natural reaction of the banking sector to try to build up their margin. So much of their funding is coming from deposits for the mortgages they lend out they are trying to widen out what they pay for deposits versus what they charge for home loans."


He said banks would do what they could to support their margins and return good results for share holders.

Banks in New Zealand are currently making record profits, with the "big four" Australian Banks - ANZ, BNZ, ASB and Westpac - reporting combined profits of $4.59 billion during the 2015 financial year.

Economist Gareth Kiernan of Infometrics said the gap between six-month mortgage rates and six-month deposit rates, compared to the official cash rate, was biggest in December last year, apart from a period of divergence through the global financial crisis.

"They have to source a certain proportion of their funding onshore, and it may be that they don't see a drop in the term deposit rates they're offering as having much effect on the volume of deposits they will attract.

"We have seen higher international funding costs in the last few months which would hold up their average funding costs compared with movements in domestic deposit rates."

But he said those costs had dropped sharply so far this month which could have played a part in delayed home loan rate cuts.

Antony Buick-Constable, acting chief executive of the New Zealand Bankers Association said more than just the OCR drove interest rates.

"A decision to adjust interest rates following an OCR rate change always needs to consider the short and long-term outlook and address domestic and international environmental factors – such as continued financial market volatility and the increases banks have recently experienced with their wholesale funding costs.

"Banks review their businesses and the interest rates on their products on a regular basis. Interest rates can move in both directions depending on a range of factors. Rates generally move in conjunction with the OCR, but are not exactly the same due to other factors that need to be considered."

David Tripe, of Massey University, said the recent situation was unusual because of how low interest rates already were.

"But for those who think it's as simple as snapping your fingers and then the OCR comes down and the banks reduce rates by 25 basis points, they can only reduce their home loan rates to the extent they can cut on the other side of the ledger."

Banking commentator Claire Matthews said there were good arguments for the banks not passing the full OCR cut through to borrowers this time.

But she said from a market perception perspective, and because of the recent run of good profits, it would have been better for them to have done so.

"It might have hit their bottom line but not to the extent that it would have caused any major problems and from a marketing perspective it would have been better."

What can you do?
If you have money in a term deposit and you are not happy with the rates you get, you have options.

Eaqub said the challenge would be for investors to make sure they considered the risks of investing elsewhere.

"It's difficult to tell people with money in term deposits to get into an equity fund or a share with good dividend yields because it's more risky and a different proposition."

But he said by talking to a financial adviser, people could work out what options were available to them, such as managed funds, bonds and other investment options, that would offer more of a return with a level of risk that was acceptable to the investor.

"There are alternatives to having money in a bank account. Bank accounts often have the lowest rates possible. It's not good use of your money to keep it in a bank account unless you need to keep it accessible."