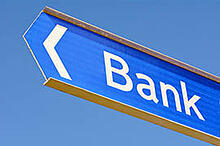 An Auckland woman has lost her house over an $11,000 unpaid rates bill.
Charlotte Marsh's three-bedroom Manurewa home was sold at a High Court-ordered auction on Wednesday after she refused to pay rates to Auckland Council for five years.
It's the first property to be sold out of eight rates arrears cases the council has pursued.
Marsh owes Auckland Council $11,700 in unpaid rates dating back to 2010.
Her 1950s fibre cement-clad home in Rogers Road is on a 827sqm section and has a CV of $400,000.
It sold for $597,000.
The auction went ahead despite a last minute attempt by the council's lawyers and Maori liaison unit to broker a deal with Marsh.
Police were called after she grabbed the auction room microphone to proclaim that the property was hers and she would not be moving.
She has reportedly claimed that she does not recognise the council's authority, instead paying rates to an unregistered iwi, Arikinui o Tuhoe.
No ratepayer had quoted Arikinui o Tuhoe as the reason they have not paid rates, Auckland Council said in a statement.
In April a section in the North Shore suburb of Belmont was due to be auctioned but was withdrawn after its owner reached a last-minute agreement with the council.
The owner had not paid rates since 2005 and owed $59,000 in arrears.
Rates protester and mayoral hopeful Penny Bright faces a District Court hearing in October over her rates arrears case.
As of earlier this year, Bright owed more than $33,000 in unpaid rates and penalties.
She has refused to pay for years in protest at what she claims is a lack of transparency from Auckland Council over its spending.