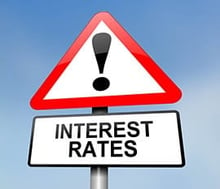 ASB has increased the interest rate charged on a number of its longer-term mortgage rates.
The bank has added 20 basis points to its special three-year rate, taking it to 4.59 per cent.

The standard three-year rate is up by the same amount, to 5.09 per cent.

ASB's four-year special rate has been increased by 30 basis points, to 4.89 per cent, and its five-year special rate has increased by the same amount, to 5.09 per cent.

Standard rates for four- and five-year terms sit at 5.29 per cent and 5.49 per cent, respectively.

It is widely expected that the official cash rate will be cut one more time next week, taking it to 1.75 per cent.

But many commentators say banks have already largely priced that cut in to the retail interest rates on offer and borrowers should not hold out hope of much more relief.

Massey University banking commentator David Tripe said it was not unreasonable to assume that ASB's move might indicate homeowners had had the best mortgage rate deals they were going to get in this interest rate cycle.

He said other banks could be expected to follow ASB's lead. "The only outstanding question is when. Whether they do it prior to the OCR change or leave it til after the OCR change and do it then. That's the only question."

HSBC recently retired its 3.79 per cent two-year fixed rate.

Tripe's colleague Claire Matthews said swap rates were a better sign of the future direction of rates, and they were also increasing.

"Fixed interest rates do reflect the swap rates, but banks can also change them for other reasons, such as to manage interest rate risk and demand. However, it is also important to remember that to the extent these rates reflect future interest rate expectations it is based on the current economic environment and forecasts of the future, and if those expectations change or are not realised interest rates could fall again."