How to Switch Lenders and Feel Good About it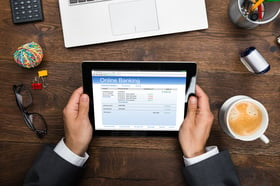 Picture this. You're about to purchase another investment property and want your money to go further, so finding a better rate on your current home loan is just what you need.
Plus, it just so happens that you've heard about a better deal with another lender, so what now?
Do you go or stay?
It's no secret that without a mortgage most homeowners would be financially free, so it makes sense to want to pay off your home loan as soon as possible.
But, many investors find it easier to remain with their current lender, even when they find a great deal elsewhere, simply to avoid uncertainty and hassle.
So, if you're about to invest in a new deal and you find yourself questioning your current loan package, here are a few things you can do to work out if you should make the switch.
1. Speak to your current lender
Why change if you don't have to?
If you don't feel confident, use a quality mortgage broker to speak to your current lender and find out if they can offer a better deal. Lenders often advertise fresh deals to entice new customers, so there's no reason why they shouldn't let the loyal current customers have a try too.
If you've found a better deal advertised elsewhere, show it to your lender as proof. They will be more likely to match it to prevent you from leaving.
2. If that doesn't go as planned, speak to other lenders
If you don't want to do the research yourself or feel unsure of what to look for, speak to a quality mortgage broker who understands the finance industry and has ties with the main lenders.
However, if you do speak to them directly make sure you cover the following questions:
Are there any setup fees? What are they?
Will you need to pay mortgage insurance? What is the premium?
Do they offer any packages? (e.g. credit card so you only have one set of fees not several)
Is the repayment schedule flexible? (weekly, fortnightly, monthly?)
Are there any restrictions to redraw on the loan?
How long is the interest only terms?
It's advisable to search for a better loan each year, to keep up with the best possible rates. Also remember that lenders are not allowed to charge exit fees on loans taken out after 30 June 2011.
3. Work out the cost of switching
If you paid lender's mortgage insurance (LMI) on your current loan, find out if you have sufficient equity in your current home to avoid paying LMI again.
If your new loan is more than 80% of the current value of your home, you may have to pay LMI again with a new lender, especially if you are increasing your loan amount. This can greatly increase the cost of switching loans.
4. What type of loans are available?
There are a few different types of loans to consider before you sign on the dotted line:
Variable interest rate
The interest rate on your loan can go up or down, usually in line with a change to the official cash rate.
Fixed interest rate
The interest rate on your loan will remain unchanged for a fixed period, usually between 2-5 years. It then usually reverts back to a variable rate loan.
Split loan
This is where part of your loan is variable and part is fixed.
Find out more about the pros and cons of variable vs fixed loans here.
If you plan on paying out your mortgage quicker, be mindful that some lenders will limit the number of extra payments you can make on a fixed rate loan. Others will also hand out penalties for paying out a loan early.
5. How to start the switching process
Jump online and compare the rates available from various lenders.


Confirm that you have at least 20 percent equity in your home.

If you do, you'll be able to get some competitive home loan rates. It's also a good idea to know your credit rating, as a poor rating could hinder your chance of securing the best mortgage deal.