Value your own time highly
When you come to making a decision about whether or not you will hire a contractor to carry out maintenance work, if you will not use a property manager to handle your tenancy and other decisions that face real estate investors every day, first consider the impact these tasks will have on your own time.

You are a valuable commodity. Can you really afford to do the work yourself when you could hire a professional and write the costs off as a tax deduction anyway?
As a general rule, you should choose a property investing team of experts whose help you can call upon. They will include:
Accountant
An accountant is often your first port of call when considering your future as a real estate investor.
Quite simply, you cannot invest in real estate without money, and unless you're an accountant yourself, there are probably some tips and tricks you would like to find out about real estate investment before you take the plunge.
The first thing an accountant can do is give you a good overview of your real estate investment potential, taking into account your current financial situation, time of life and income.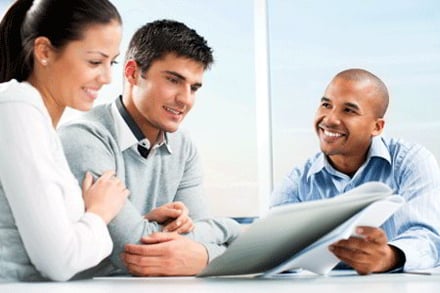 When it comes tax time you want this accountant to know all the ins and outs of minimising tax costs, depreciation and getting the best return on your investments as possible.
You can use your accountant to advise you of not only the best ownership option to adhere to, but also ways in which you can avoid investment headaches and maximise your earning potential while keeping your outlays to a minimum.
Lawyer or Conveyancer
During any property transaction you will require a qualified legal professional to arrange settlement of the property.
A solicitor is a generalist legal professional who may or may not specialise in property transactions. You would tend to use a generalist solicitor to facilitate your buying and selling transactions if they have completed a conveyancing certificate and have extensive property market experience.
Conveyances are usually not legal professionals in a generalist sense. They may not have completed a law degree at university or been admitted to practice generalist law, although there are some conveyancers who are also solicitors, they just specialise in property transactions only.
A conveyancer will usually provide you with all of the expertise you need to buy and sell properties within the real estate market. They will run all of the necessary property title checks and searches on the property and facilitate the settlement process as a middle man between the buyer and the seller.
The general rule is to form upfront relationships with a trusted solicitor, conveyancer or both when considering buying an investment property.
Banks vs Brokers
Real estate investment costs a considerable amount of money and for many investors raising capital and sourcing loans is the major impediment to forging ahead as a real estate investor.
Determining the right financier is all about relationships.
When it comes to starting out in property, you will most likely need to apply for a mortgage and this can be done by applying directly through a bank, or consulting the expertise of a mortgage broker.
Banks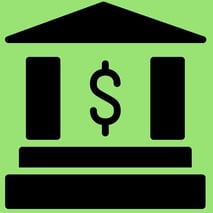 A bank lender can be directly approached by the investors and it is as easy as making an appointment with the loans manager at your local bank branch.
There is every chance this bank will want to loan you money to buy property that they may even try to talk you into making an application for pre-approved mortgage finance on the first visit.
But tread carefully. Banks may want you to borrow with them and them only, regardless of whether their competitor down the road offers a product which is actually much more suited to your financial situation and capability.
Enter the mortgage broker
A mortgage broker will essentially shop around for the right loan for you and your individual financial situation.

A mortgage broker acts as an intermediary between the borrower and the bank or lender.