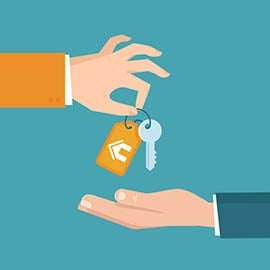 If you are considering managing your own investment property here are 7 useful tips you need to be aware of so you can maximise your rental return and ensure you get the best possible tenants.
1) Market the property
Make sure you know what similar properties are renting for and consider going to other open homes to see what else is on offer in the area and to pick up some tips on how to show people around your property.
In order to advertise your property, you can
Use websites that can take direct listings
Advertise in major and minor newspapers
Put signage up on site
Promote the address as it will encourage research and drive-bys for "pre-inspections"
Approach your local real estate agent, as some will do a casual letting for free or for a relatively low fee
Remember to think like a tenant when you advertise your property and promote the key items. These include
Weekly rent
Number of bedrooms and bathrooms
Overall condition
Privacy, security, parking and transport
Proximity to local shops and facilities
Any included furnishings or fittings
Outdoor living features
Sell the features and benefits
2) Setting the rent
If you are managing your property yourself, be prepared to make minor adjustments to your asking rent depending on size and feature differences between your property and the others in which you are making a comparison.
Check to see what other comparable properties are renting for in your area so you can guage the right level to set your rent at.
3) Tenant selection process
Managing property yourself means undertaking a rigorous process to select tenants for your property to ensure they are reliable and can be trusted to live in the property and pay rent on time.
The process includes:
Don't skip any steps, the last thing you need as a landlord is a bad tenant. A messy dispute, tenants who don't pay their rent or damage to your property will soon put a hole in your pocket that will probably outweigh any saving you will have made from not paying a property manager.
Once you start getting responses, keep a written log and vet the potential tenants over the phone prior to meeting. If you are expecting a lot of interest, run an open home and consider these tips before people start to arrive:
Clean up and make sure the property is tidy
Air the property - open the windows and doors before the inspection
Get the carpets steam-cleaned and rubbish removed
Tidy up the garden and ensure the property has good street appeal
Clear the letter box and ensure it is numbered
Ask a fair market rent
Appeal to the widest tenant pool possible
Ensure any damage and maintenance issues are repaired
Get the right temperature – e.g. get the air-con on if it's a hot day
Add some personal touches around the property e.g. flowers, cushions, ornaments
Have the correct paperwork ready in terms of a formal application form and tenancy agreement
Although it is difficult to generalise, you might be wondering what makes a good tenancy application?
Can and will provide references.

Easy to deal with on the phone.

Shows up on time for any inspections.
Is open with information.
Will complete an application form in full.
Responds favourably when advised of a credit or tenancy check.
Has money ready for initial rent and bond.
What makes a good tenant?
Pays rent on time.
Maintains property to a good standard.
Allows access when planned and requested.
Advises you proactively of any repairs or maintenance needed.
Advises you of problems that may affect continuity of rent payments.
4) Follow correct procedures
DIY property management means you need to always follow these correct procedures when managing your tenant and property.
Tenant should be signed up using a standard residential tenancy agreement, and you should put a property condition report together that you both sign off. Taking digital photos of every room is a good idea.
When you receive a bond, it should be lodged with the local authority, and you should write and keep receipts for all rent in case there are any disputes.
If the rent is late, an immediate firm, but friendly reminder is essential. Don't harass your tenants or get into personal conflicts/insults with them, keep it professional.
If the rent is not paid on time or damage occurs, consult your State's Residential Tenancy Authority for advice on demand notices and support from your local tenancy tribunal to seek termination of the residential tenancy agreement and repossession of the property if the problem is not rectified.
If the tenant does not leave at the end of their contract, you will need an order from the tribunal terminating the tenancy agreement, and a warrant from the State Sheriff to evict the tenant. Do not try and evict the tenant yourself, as large penalties apply.
5) Basic accounting
You must be comfortable with numbers and paperwork to even consider managing your investment property. You will be required to keep track of rental payments, fill out receipts and keep track of other receipts, costs and payments.

Keep up to date throughout the year. Make sure you claim depreciation on your investment property using a depreciation schedule from a qualified quantity surveyor. Always consult your accountant for more information when unsure.
Real Estate Investar members can use Portfolio Tracker to keep track of their cash flow and equity position, and also connect their data with Xero, the global leader in cloud accounting. This helps them optimise their portfolio's performance and add thousands to their bottom line.
Watch this 30 second video to see how.
6) Rental increases
Be sure you are happy with the weekly rent you ask for the property at the outset, most states and territories stipulate that you cannot increase the rent until the tenancy agreement comes up for renewal after six or twelve months.
All rental increases must be reasonable, so you will need to keep an eye on the local market and inform your tenant in a timely manner of any increases in writing.


7) Inspections
You can make an inspection up to four times a year, by giving your tenant seven days written notice. It is the tenant's responsibility to maintain the home on a day-to-day basis, and report any damage to you, so you can fix it.
Download a free, personal property inspection checklist here to help keep track of your property's condition.
Be sure to also check the legislation in your state regarding inspections, particularly in relation to the frequency, notification and entry process.
Looking to take action with your property investing?
Book in your complimentary, personalised demo today and learn how we can help you invest better. Lets chat today!