A site inspection is a crucial step in determining whether a property development project will be successful as not all sites are suitable for development.
Real Estate Investar provides access to zoning and overlays data allowing investors to quickly determine if a site is worth investigating further. Through its partnership with Archistar, investors can also add-on the Archistar platform to conduct further research on the site to assess its suitability.
Site Inspections
The purpose of a site inspection is to identify any issues with the land which may impact on the development project. There are a number of things that should be checked to ensure the suitability of the site for development and these include (not limited to):
Boundaries of the site - are they correct? What are the actual dimensions of the subject site? A qualified land surveyor should be engaged.
Easements - they provide someone the right of use to the land for a specific purpose so it is important to identify any that might be on the site.
Ground investigation - determine the condition of the ground to assess if it can support the proposed development.
Services - confirm if there is existing infrastructure (e.g. water, electricity, gas, sewer etc.) to support the proposed development.
Contamination - investigate if there are any toxic materials, chemicals or waste that may need to be cleaned up for the site to be suitable for use.
Zoning - confirm the current zoning of the site which will determine what use is permitted (e.g. residential or commercial use).
Overlays - identify any provisions or conditions that impact the subject site (e.g. flood overlay - site is susceptible to flooding or heritage overlay - restrictions on any changes, removal, demolition or alterations of a building).
These issues can have a significant impact on the proposed development.
Zoning & Overlays
Real Estate Investar can help as its search tool Investar Search provides access to zoning and overlays information next to each property listing. This allows users to quickly establish if the site is zoned appropriately and has any overlays that may impact the potential development project.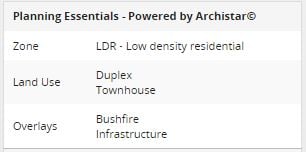 For further information, Real Estate Investar members can activate Archistar to access:
Building height restrictions
Maximum site coverage
Check suitability for granny flat
Run rapid feasibility reports
Generate residual land value
Search for off-market sites
Search for sites by land use potential (e.g. townhouse, duplex or apartment)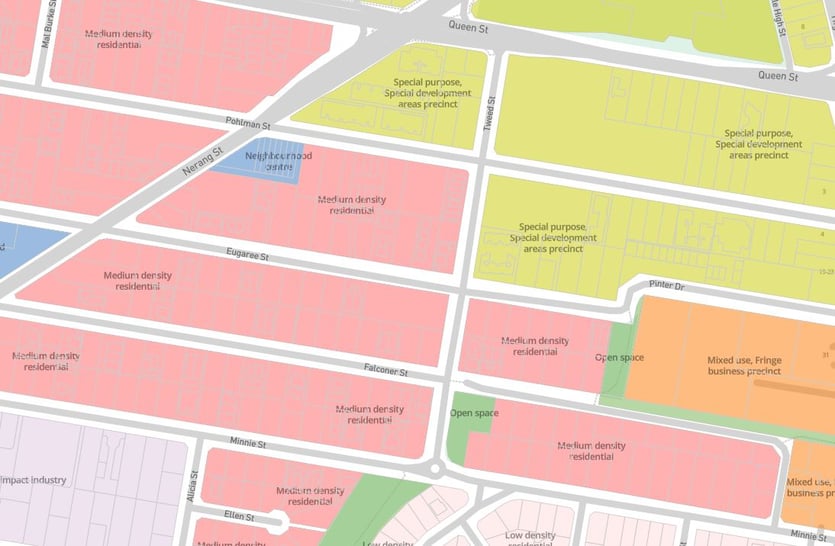 Learn More about Pro Membership
If you would like more information about how Real Estate Investar can help you source development potential sites, please click here to watch our on-demand webinar "How to do quick feasibility assessments to identify your next site".
Alternatively, if you would like to get started with your Pro Membership today, click here to activate your access now.