All the focus at the moment remains on how COVID will impact the economy and house prices in the weeks and months ahead.
As has been the case for some time now, the forecast of large scale falls in property prices doesn't appear to be happening. And in certain segments of the market, property prices are remaining very strong underpinned by low stock levels and high demand.
Across the combined capital cities, property values are -0.6% lower than they were a month ago.
Once again it is Melbourne that is leading the price falls, which is not surprising given that they are the state that has been impacted the most by COVID and has faced its second set of lockdown measures this year.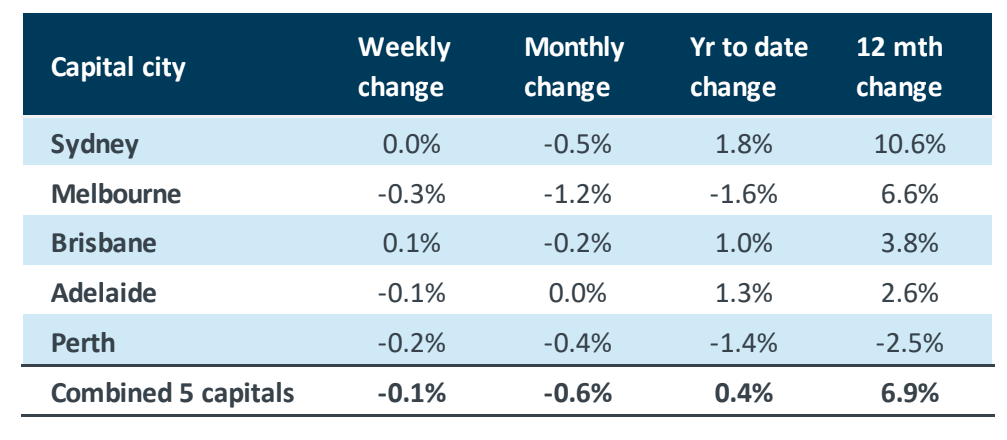 However, despite the fact that there are still many people that have been impacted by the latest lockdown measures, property values are only -1.6% lower over the course of the year.
In fact, property values in Melbourne are still 6.6% higher than they were 12 months ago, reflecting how strong the market was at the end of 2019 and into the start of 2020 before COVID hit.
Across the combined capital cities it is a similar story with property values 0.4% higher over the course of the year and in sharp contrast to what the media is suggesting.
There are even a few cities that are bucking the trend and increasing in value.
Canberra saw a 0.6% rise in values last month, while the ever-consistent Adelaide market is also still seeing growth.
When we look further into the breakdown of houses, CoreLogic also notes that they are still witnessing strong demand from certain segments of the market.
Premium properties in inner-city areas are still seeing high levels of demand. The same is also true of high-quality investment-grade properties.
With listings down -17.7% on where they were this time last year, there is a real shortage of quality stock and that is likely to keep prices stable.
CoreLogic notes that many of the price falls are happening in lower grade properties where there was little demand to begin with.

It's a similar story for auction clearance rates as well, as the clearance numbers have slowly returned to stable levels - particularly in Sydney.
With Melbourne auctions being particularly impacted, the clearance rate has been hovering around 50%, on significantly reduced volumes.
However, Sydney is still high and last week had a higher number of auctions than the same time last year.
On the ground though, the real story remains the lack of quality stock on the market.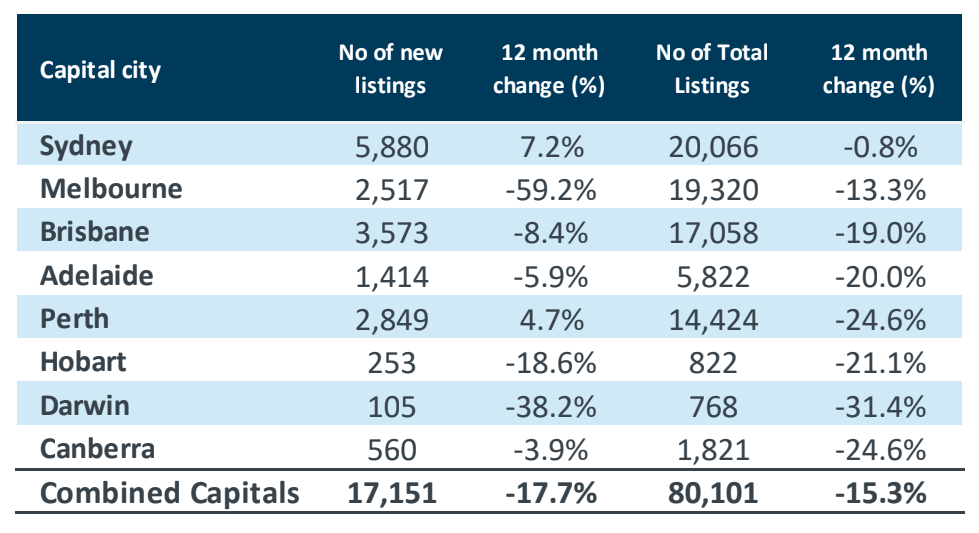 A number of states around the country are seeing very low stock levels as many vendors choose to sit and wait and ride out 2020.
In particular, the number of listings in Perth, Darwin ad Canberra continues to fall, which could ultimately help lift house prices.
There's also been a flow-on effect for the rental market. With listings low and access to finance still difficult for many, there has been increasing interest in renting and as such vacancy rates are falling in some areas including Perth.
Despite the fact that COVID is still stifling activity in most areas, property markets are yet to see any meaningful falls in property values and there are plenty of areas that have been bucking the trend and pushing higher including Canberra and Adelaide.
---