Creating instant chunks of equity by purchasing investment property under fair market value should be at the top of every self-respecting property investor's list.
But finding genuinely discounted opportunities among the hundreds of thousands on the market is never an easy task.
And even when you find one, how can you be sure that your research and analysis is on the money?
This infographic gives you 7 essential tips that you can use during your next search for discounted investment properties.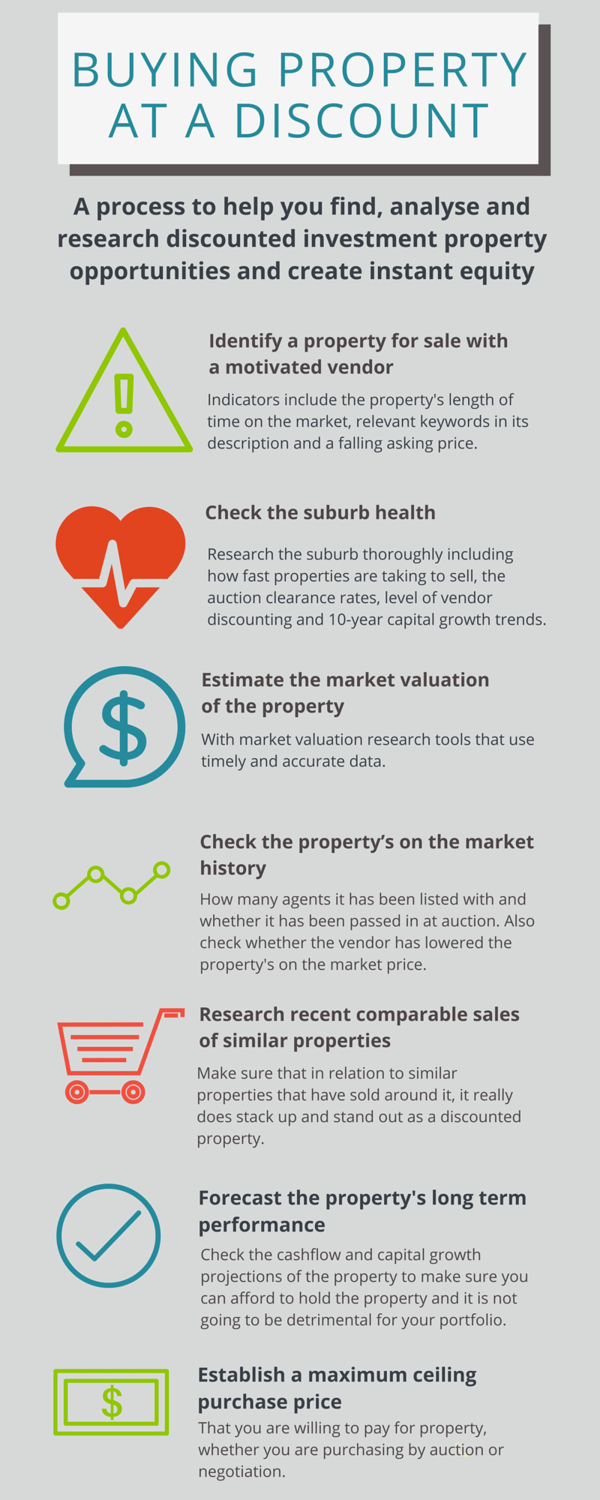 Find the suburbs with the highest proportion of distressed properties with our free suburb report download.
For more information on how to find and purchase discounted property, check out our FREE webinar, sign up below.