Do you want to invest in a rental property in an area experiencing growth in order to create equity?
Targeting suburbs with the fastest median growth rates can help you to generate equity and grow the long term value of your portfolio.
Here's a look at the fastest growing suburbs in each state by dwelling type and number of bedrooms right now. The data is taken from our latest fastest growth suburbs report - which we publish on the first of each month.
---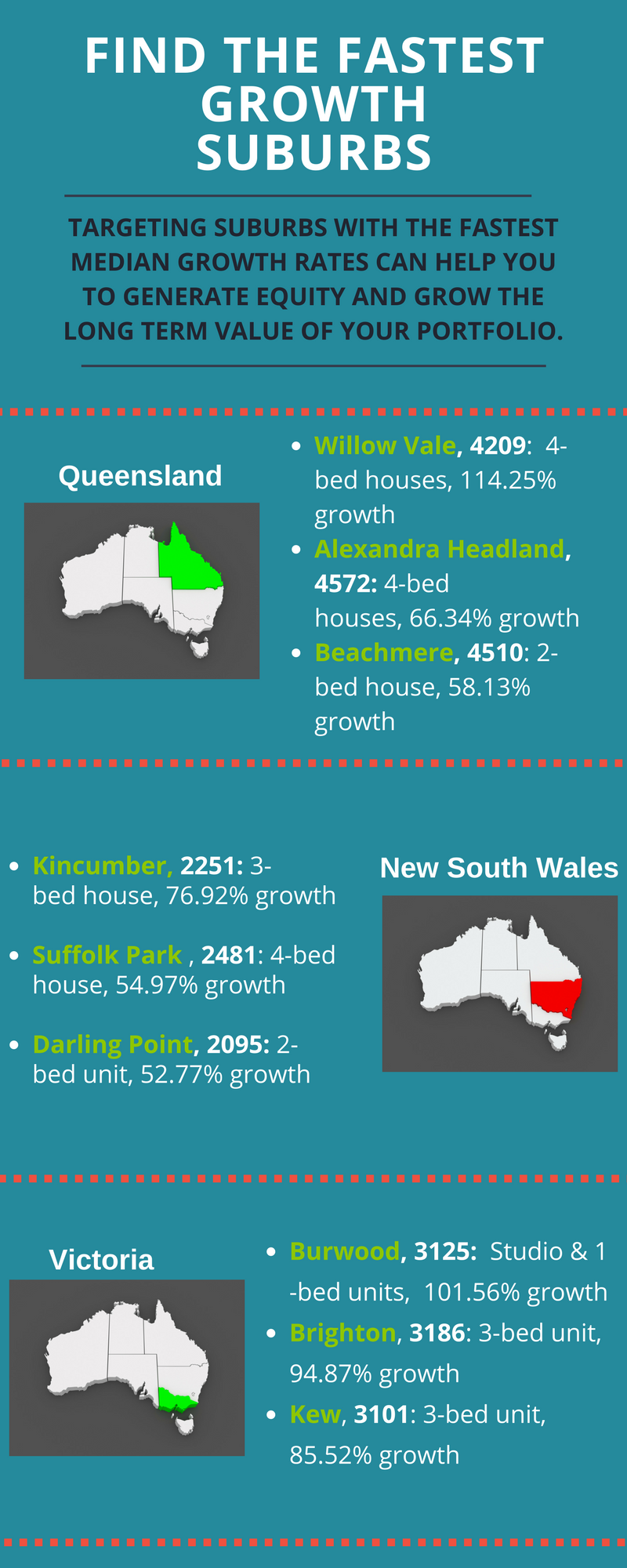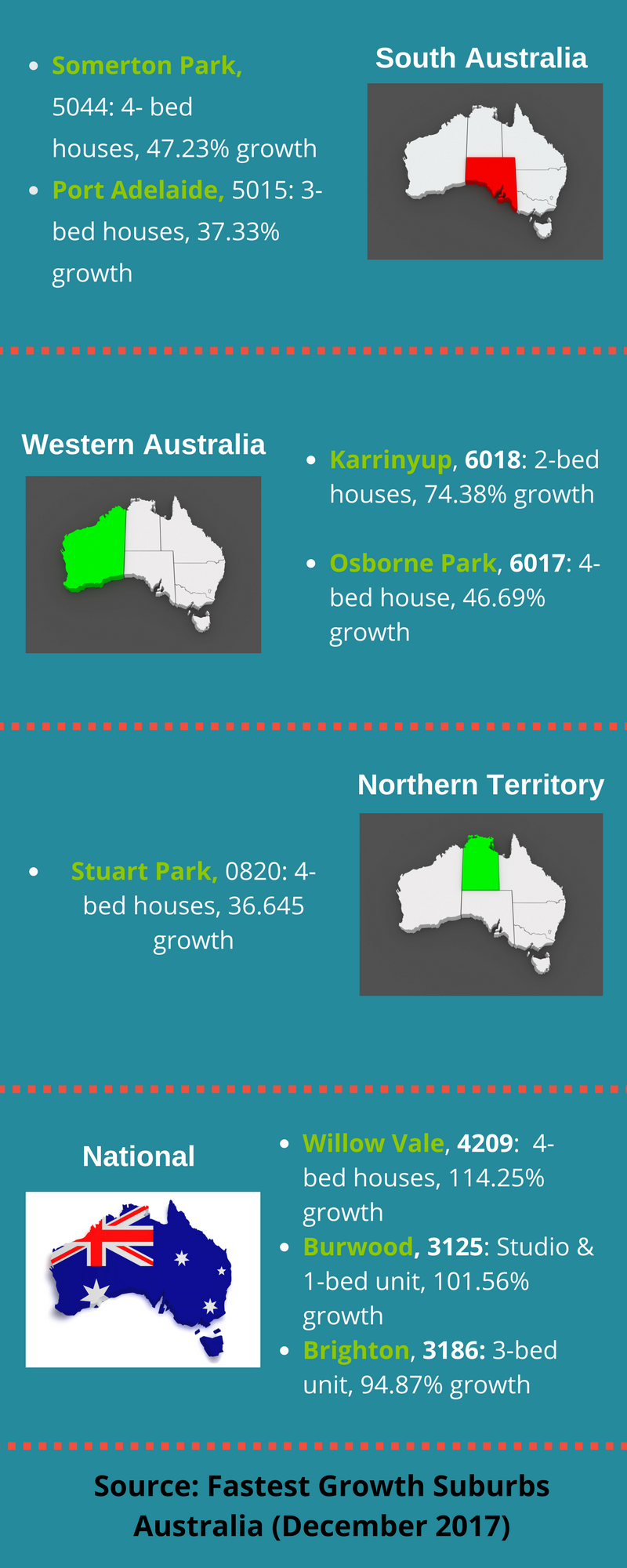 Thanks for reading!