Commercial investment property is an easy-to-implement investment strategy that can help property investors generate high income and gain long-term rewards.
Commercial properties can give you key advantages, such as low competition, long leases, low vacancies, high returns, and affordable entry points.
This infographic gives you 5 simple tips that can help you begin your search for commercial investment properties and replace your income.
---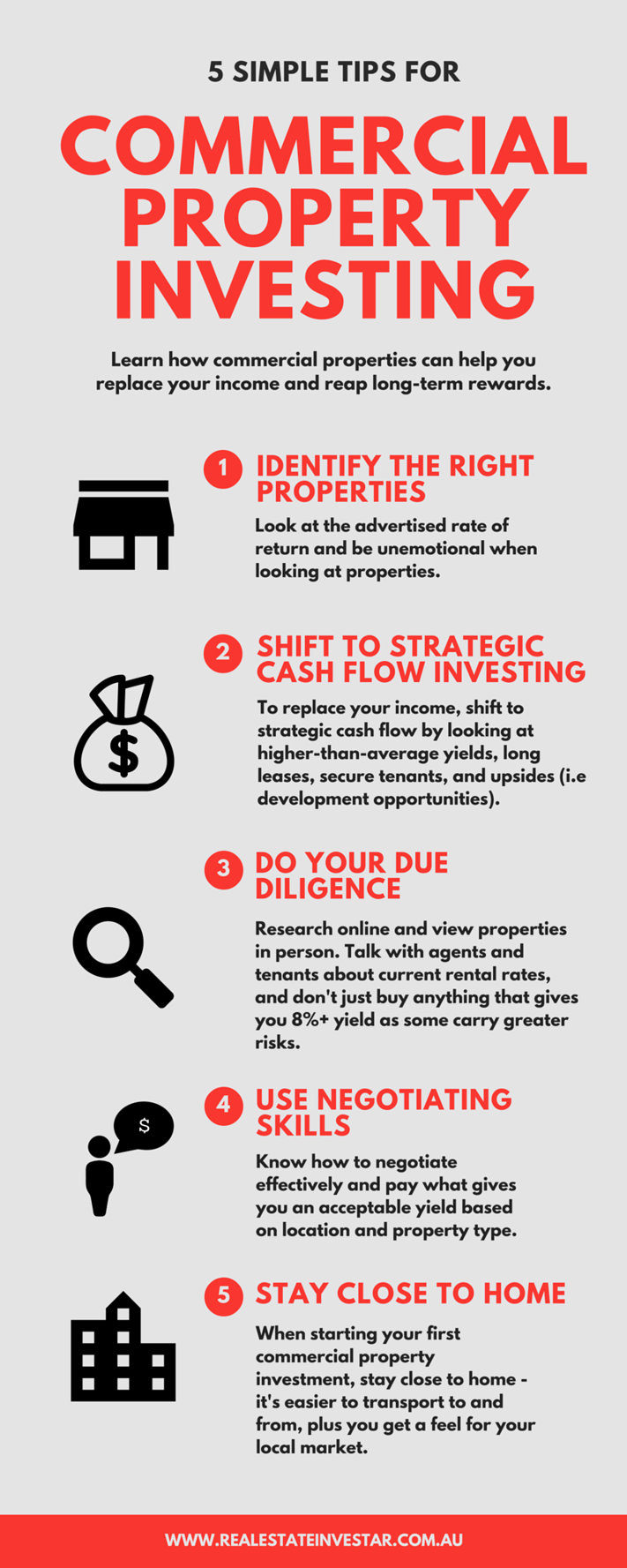 ---
If you have any tips that you have used to purchase commercial investment property, please share them in the comments below, we would love to hear your views.
You might also like to check out on-demand webinar or express your interest in this education program, which can help you get major educational value on commercial property investing.
Thanks for reading!