To own, or to rent? That's the question many investors and home owners ask themselves.
So how do you know which option is better for your hip pocket, now and for your future? The location of your property can help determine which avenue is smarter.
This infographic shows the top three suburbs in Queensland, Victoria and New South Wales that make more sense to purchase than to rent.
Here's a look at the suburbs which are smarter to own than to rent in each state by dwelling type and number of bedrooms right now.
The data is taken from our latest smarter to own than rent suburbs report - which we publish on the first of each month.
The full report includes the top 50 suburbs in each state and territory, which is free to download.
---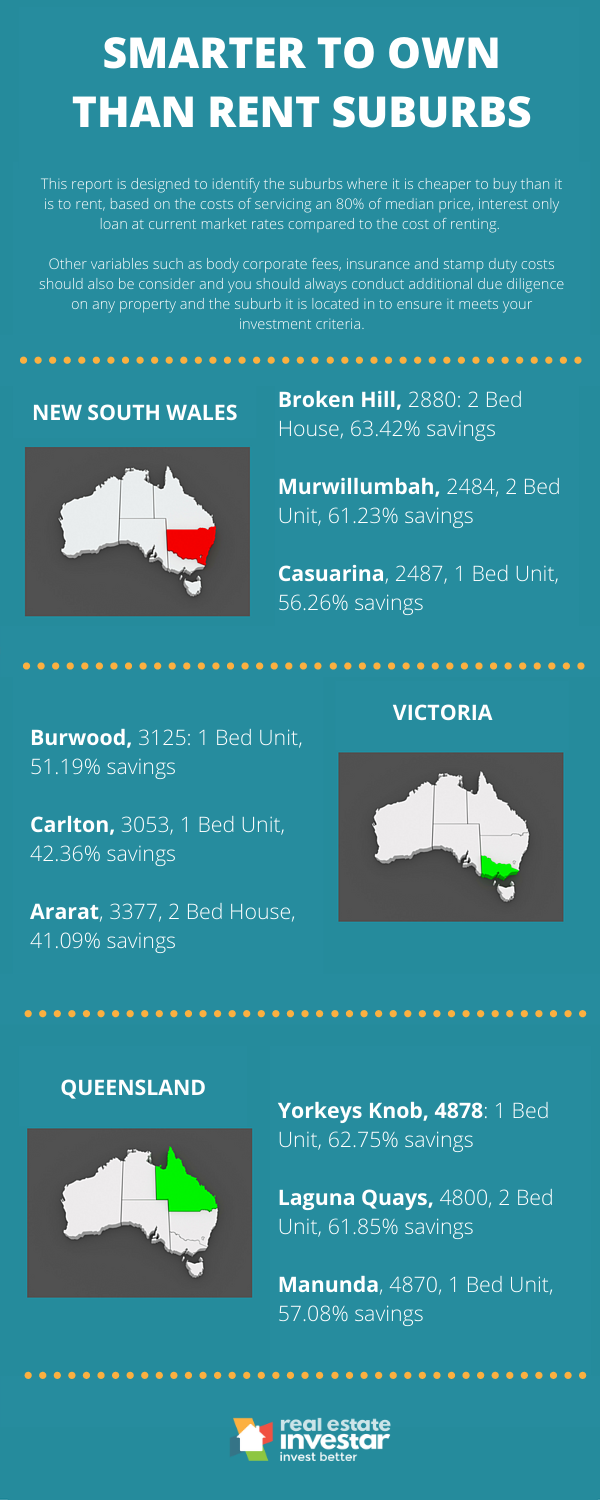 ---
---