Purchasing investment property can be complex.
This infographic shows 9 tips for first time property investors. It can can help you start your property investing journey more successfully and set you on your way to a profitable investing career.
Hope it helps!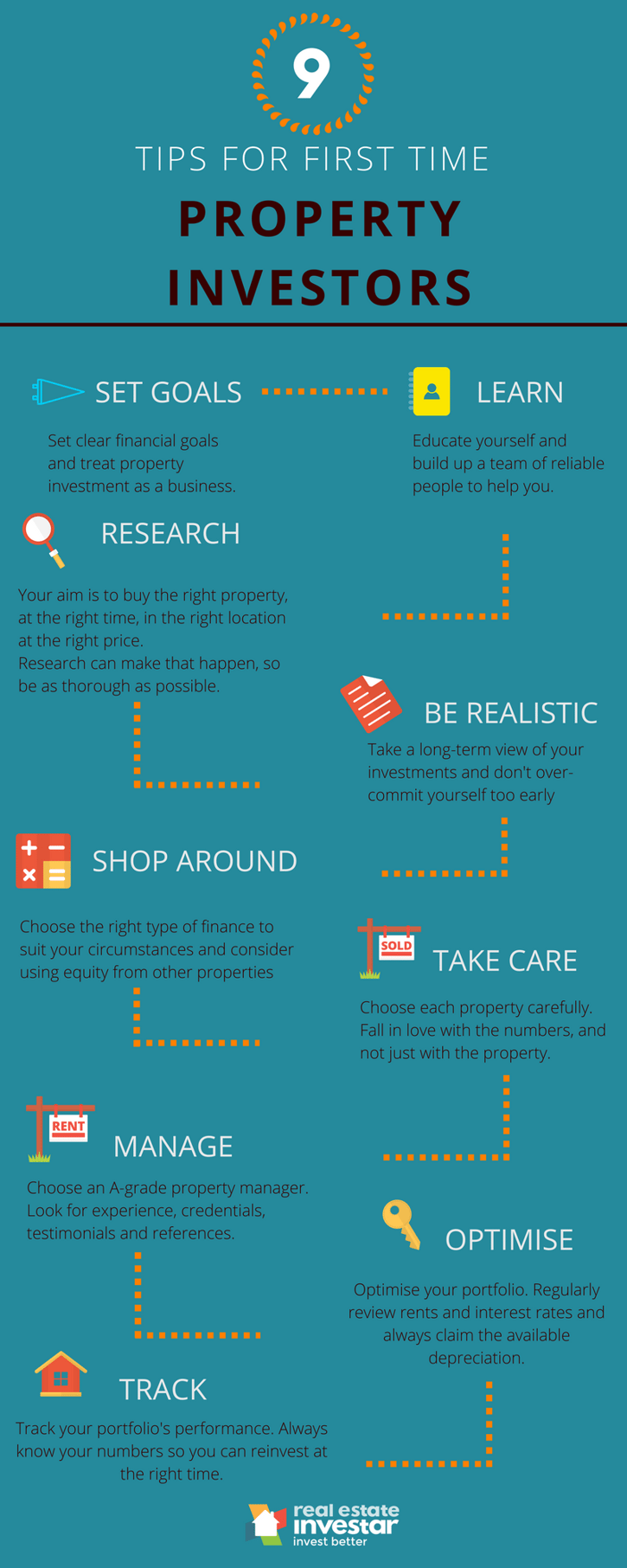 ---
Please let us know in the comments section below if you agree with these tips on getting started with property investment, or add some of your own.
Thank you.